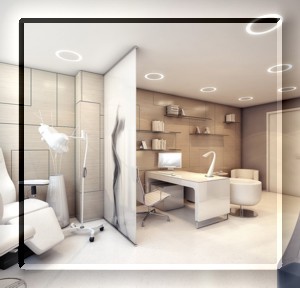 Pregnancy Termination İn Turkey, Pregnancy Termination İn İstanbul Turkey, Best

Turkey's Experts In Pregnancy Termination Care
İstanbul Mitera Pregnancy Ternination Clinic is a physician-owned abortion clinic licensed by the Department of Health and dedicated to providing quality reproductive health care. In addition to comprehensive gynecological services, we have been leading providers of high-quality pregnancy termination care since 1991.
We are known to medical providers, both across the country and internationally, as being a leader in reproductive healthcare, including pregnancy termination clinic services.
Our highly skilled staff is trained to assist you through a safe, comfortable, and compassionate visit at our state-of-the-art, attractive, and therapeutic space located in Sisli Square in İstanbul Turkey
Click Here to view our pregnancy termination clinic locations.
Pregnancy Termination İn Turkey
Best Doctors , Hospitals and Clinics Povide Abortion
In the Turkey , pregnancy terminations are generally carried out within 10 weeks of pregnancy. After 10 weeks, they would generally only be carried out for cases in which a child would be born severely disabled, or a mother's life is at risk. The earlier pregnancy terminations , the safer and simpler they are. It is important to get advice as early as possible so that you have more time to make a decision.
We do manual vacuum aspiration pregnancy termination , which is a minor procedure (safe, easy and painless) undertaken to remove the pregnancy and you would usually be allowed to go home on the same day.
What method is used for pregnancy termination?
A vacuum aspiration is used for first trimester terminations. Dr. Nevra is highly experienced with early pregmamncy terminations. She has safely and successfully performed several thousand early manual vacuum aspiration abortions for her patients since 1991. In
a vacuum aspiration, the cervix will be dilated to a small degree so a tiny suction tube can be inserted.
The uterus will be emptied into this suction tube, and the tube is removed with no need for stitches.


Private Pregnancy Termination Clinic in İstanbul Turkey
The Mitera private gynecologic pregnancy termination clinic in İstanbul can provide all of the support you need when you are considering an abortion.
You will get the information and advice that you need to make the right decision about your pregnancy.
You will also receive the highest quality care if you have a vacuum aspiraton pregnancy termination.
You will be treated at a comfortable private clinic by an experienced team. We pride ourselves in having the best facilities to deliver the highest quality pregnancy termınation / abortion service in the İstanbul Turkey

Dr.Nevra , board certificated female english speaking gynecologist in İstanbul provides gynecologic and pregnancy termination services in our clinic in Sisli, İstanbul since 1996.
Mitera clinic is legal , licensed by the Turkey Ministry of Health and safepregnancy termination clinic in Turkey for foreigners and for people with non Turkish nationalities

Contact Us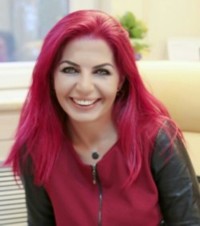 Op.Dr.

Nevra Topalismailoglu

Mitera Clinic İstanbul / Gynecologist
24/7 Whatsapp & Viber : +90 5322619315

tgs: pregnancy termination turkey, abortion in turkey, pregnancy termination centers in turkey istanbul ankara izmir,
pregnancy termination prices in turkey, fees in istanbul

pregnancy termination hospitals in turkey,abortion clinics in istanbul turkey, best cheap pregnancy termination clinic in istanbul