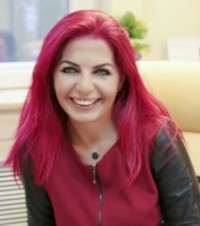 English speaking gynecologist in İstanbul;
Op.Dr.Nevra Topalismailoglu MD.
Gynecologist, Obstetrician
Welcome to Mitera Clinic İstanbul ,

Dr.Nevra's Mitera Clinic, a specialist women healthcare clinic working closely with women of all ages.
It is situated in the heart of the city at Sisli Square. This site is designed to assist you in any queries you may have concerning women's health.
We provide an integrated healthcare service for women. A balanced experienced approach is key when dealing with women problems – when you visit us you are assured of always seeing a female gynaecologist Dr.Nevra Topalismailoglu, board certificated, who has over 30 years experience in gynecology
We are private beautifully decorated practice with an emphasis on individual care.
The clinic is fully equipped to give you a comforting, relaxing environment of rest and respite, where you are assured absolute privacy. Your comfort is our utmost priority.

Suffer no more when seeking Ob&Gyn services.
İstanbul Mitera clinic, the best, is here for you. We are a world class center, with world class facilities and highly trained english speaking gynaecologists to ensure that you get safe, legal confidential and healthy services.
We offer our patients a single, trusted source for diagnosing and treating a wide range of gynaecological problems.
We are legal and safe gynecologic center in İstanbul for foreigners and our clinic licensed by the Ministry of Health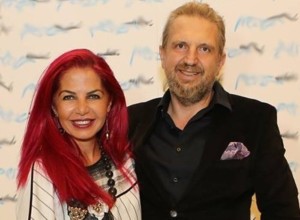 ObGyn Surgeon
Gynecologist Op.Dr Nevra Topalismailoglu


Gynecologist Op.Dr Hakan Topalismailoglu



A trusted OBGYN provider in İstanbul Turkey.
Nothing matters more to the staff of Mitera Clinic than the health and well-being of our patients. Our Certified Gynecologists offer compassionate and expert care, and our offices provide a safe environment that is elegant, comforting, and professional. Our physicians are also well-trained in all types gynecologic problems and surgeries.
This includes everything from Abortion, Hymenoplasty, Genital Wart HPV Treatment, Cosmetic genital female surgery to vaginal and major abdominal surgeries.
We are also to diagnose and treat many types of minor office procedures that are both common and uncommon occurrences.

As Dr.Nevra's premier clinic, our counsellors are fully trained to help you through the gynecologic problems process in a sensitive manner and you have our complete assurance that your confidentiality is respected and preserved.


We value patient privacy and confidentiality and that is why; what we do at İstanbul Mitera İstanbul Obgyn Center remains fully private and confidential. Our staff and clinic that is carefully chosen for their skill, training, experience, compassion and commitment to provide patients with safe and confidential ObGyn care.
All patients will continue to receive the very highest levels of care and attention to detail .
İstanbul Mitera Clinic provides a private, safe and boutique patient-centered ObGyn experience for all patients.....
Appointments by phone / Office hours
Telephone hours: Monday through Friday 12:00 – 19:00
Saturday 10:00 – 15:30
How to contact us:
24/7 Whatsapp & Viber : +90 5322619315

e-mail: miteraclinic@gmail.com

Mail-Adress

Dr.Nevra Topalismailoğlu MD

Obstetrics&Gynecology.. OBGYN İstanbul

Halaskargazi cad. Doğançay apt. No 216 (Sisli Square)

34360 Şişli ,İstanbul,Turkey

Telephone

+90 532 3540553 / +90 532 2619315 / +90 212 2334647

Fax

+90 212 2245475

E-mail

Mobile & sms & WhatsApp & Viber

+90 532 2619315
How do I make an appointment?
7/24 contact center ;
A telephone call or send
e- mail / watsapp /viber
to our gynecologic OB/GYN clinic in İstanbul is all that is necessary to arrange your appointment .
CALL /WATSAPP/VİBER :
0090 532 2619315
&
0090 532
3540553
You can contact with me by using e-mail & Whatsapp 24 hours quite easily and safetly for You. E-Mail adres
miteraclinic@gmail.com

Call anytime for inquiries or appointments

To make a booking, or to simply ask some questions
Contact Us!
Be Careful!
No name doctors and fake clinics that you might stumble upon on the internet could be a serious risk to your health.
To contact
Dr.Nevra
and talk to her personally to get information on all examinations and procedures message on cal

l
+90 532 3540553
on Whatsapp.
Always make contact with your doctor, no matter the speciality, before travelling in for examination and procedures.
We are legal and safe abortion clinic in İstanbul for foreigners and licensed by the Ministry of Health.
We are legal and safe ObGyn clinic in İstanbul for foreigners and licensed by the Ministry of Health.
Our mission is to preserve your emotional well being regardless of your decision to have an gynecological services, by providing counselling and unconditional care in a supportive atmosphere, where we help you make an informed decision.

Clinic Location
Situated in Sisli, Sisli square, the very heart of the booming business and financial district of Istanbul.

Located only 15 km from the city's main international airport-the Istanbul Airport - and being also only a walking distance away to all forms of public transport, including the subway line (500 m).

Being also in close proximity to the city's most prestigious shopping malls as well as Istanbul's most popular shopping, entertainment and lively nightlife of Taksim Square and Nisantasi.

Hotels:
There are a lot of hotels in Sisli area.
Nearest hotels ;
Holiday İnn Sisli (50 m.), Radisson Blu Sisli (250 m.) Bade Hotel Sisli (250 m.) Mariott Sisli (300 m.) Taksim square Hotels Area ( 2 km)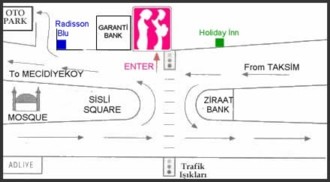 Gynecological Clinic İstanbul Turkey Google Map (
English speaking gynecologist İstanbul )
: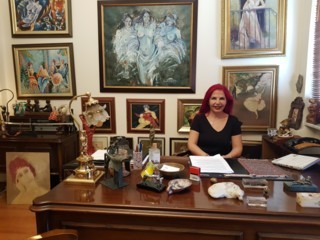 "Our practice is built on single premise: the highest quality care." –
Op.Dr.Nevra / Gynecologist
We are safe, boutique and legal clinic for foreigners..
Book Now..